Three Cardiff Met Records Fall as Team Finish Second at BUCS Outdoor Athletics Championships
Tue, 5th May 15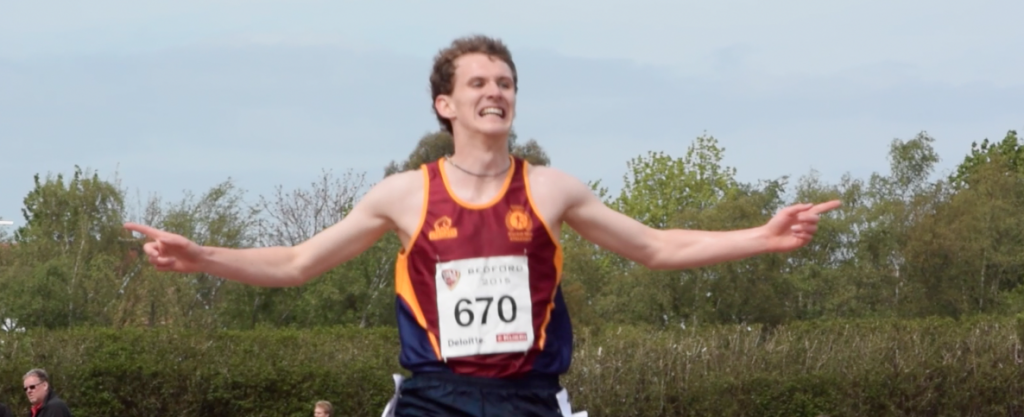 Steeple-chaser Jonathan Hopkins, hammer thrower Jac Palmer and the men's 4x100m relay team all broke Cardiff Met Athletics Club records yesterday at the BUCS championships in Bedford. With the men reaching their highest points score in 8 years the team finished in second place overall.
The BUCS outdoor athletics championships are the first national competition of the season for UK student athletes. Following a strong indoor season and a long tradition of success in this event, the team were expected to perform well – and they did not disappoint.
Having recently returned from altitude training in the Pyrenees, Jonathan Hopkins took the steeple-chase field apart equalling the Cardiff Met record (which has stood since 1971) and narrowly missed out on the BUCS championship best performance.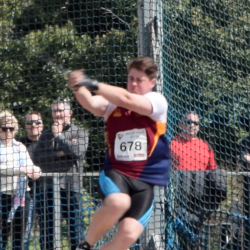 Nineteen year-old fresher, Jac Palmer, also broke the Cardiff Met club record in the hammer. This performance against a strong field adds to Jac's recent personal best with the junior weight of 70.88m which put him 2nd in UK in his age group.
Another record fell in an emphatic men's 4 x 100m relay victory (Gareth Hopkins, Rich Tremblen, Dewi Hammond, Sam Gordon + Jason Amartey). Three members of the quartet managed to progress to the final of the 100m as individuals, so ambitions were high from the start. Three slick change-overs and a commanding last leg by silver medalist Sam Gordon put the team well clear of the chasing teams.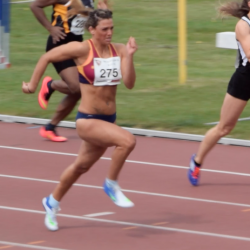 The female performance of the weekend came from Charlotte Wingfield, who impressively claimed silver medals in the both the 100m and the 200m. BUCS indoor long jump champion, Becca Chapman, continued her good form leaping over 6 metres once again to win silver. In the javelin, Hannah Johnson and Steve Turnock – both having missed much training due to injury – managed to throw close to their personal bests and finish in third and second respectively.
The medal haul continued with the help of Morgan Jones (gold and silver) and James Ledger (silver and bronze) in the ambulant long jump and 100m. The two pushed each other to quick times in the 100m (Jones eventually winning by 2 hundredths of a second) and strong performances in the long jump.
Click here for highlights video!
Click here for a full list of results.