Smith takes Silver in BUCS 10,000m
Mon, 30th Apr 18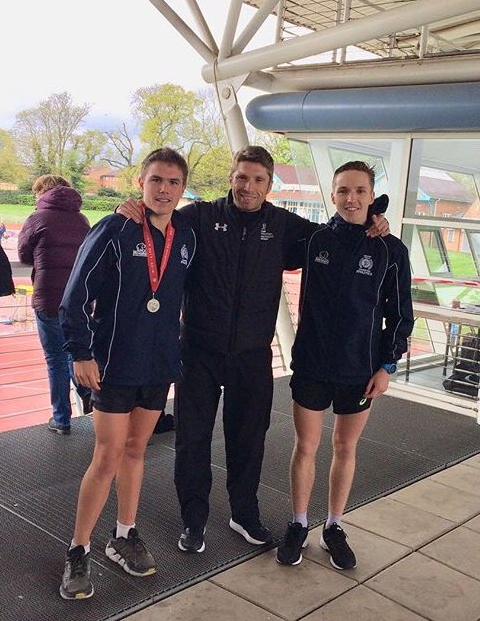 Jake Smith of Axe Valley Runners, wasn't expecting the come away with a silver medal in his first BUCS Outdoors. He's delighted with the result considering his Personal best was almost two minutes slower than some other competitors. Knocking two minutes off his time and getting ever closer to his target of a sub-30 10k, he has joined us for a chat about the year so far?
Hello Jake, to start things off how have you found your first year at university?
Best decision ever, I've made tonnes of new friends, had a fantastic social experience and really enjoying my independence now being away from home. I've never properly trained with a group before and having running friends here and a great coach pushes me further each week.
What made you chose Cardiff met?
The whole package, the city, the facilities, the training group. A good distance away from home too, making it easy to travel back if needed. I've known people that have come here before and I've heard a lot of good things, this made the uni very appealing to me.
As an athlete do you feel you have the support you need from the club?
Definitely 100%. Their are always events available for me to run in, the University really helps with transport and accommodation for races. From the second i've been here James Thie has really helped, supporting me with runs and checking training is going well, he's given me a great insight into what an athlete's lifestyle is like and this has really motivated me. I've got alot of social support from members of the training group too and if i've ran well they will congratulate me on the result and this makes everything better and helps my confidence for further training.
After a string of positive results since starting uni, 49th at BUCS cross country, 6th in BUCS indoors 3k, 9th at national cross country champions and now 2nd in the BUCS 10,000m, what would you say is you're good form is down to?
Consistent training, every week hitting the miles and having good sessions banked since starting. I've got myself in a good routine since being here and having new Strength and conditioning sessions has really build up my strength and helped me push on. I've always got someone to run with here, most of my runs are with friends and it really helps me get out of the door after hard session's the day before.
So, you mentioned before you've never trained with a group before, what's it like being part of the group here?
I think it's fantastic, so many different sessions to get stuck into. Before I came here I did alot of repetitive sessions and now I have a proper structure to my training programme. There's alot of great athlete's in the group that have been to world championships and the recent commonwealth games and to be in the same environment as these guys has really pushed me on to be like them.
What would you say are you targets for the year?
My main target, is to break 30 minutes in another 10,000m, i'm hopefully going to do Highgate Night of PB's but we will see. I'm really hoping to carry on my good form and set new personal bests in various distances being 5k to Half marathon. I'm hoping to run sub-68 minutes for the Cardiff half marathon in October and place myself as high as possible in national rankings.