Cardiff Met Athletes take to the international stage
Thu, 10th Jul 14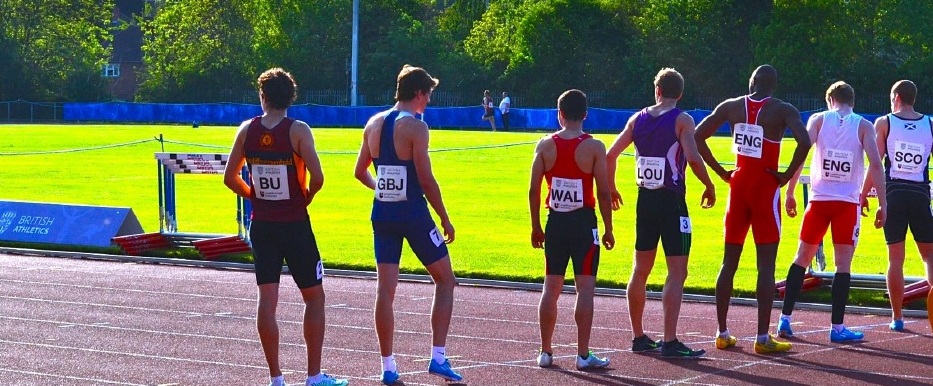 Student athletes selected to compete for England, Wales and British Universities last weekend. The home nations international match held in Loughborough last weekend saw 18 of our track and field athletes compete against top class competition.
With selection for the Commonwealth Games in Glasgow in mind, many athletes were keen to impress in this early season competition against teams from Wales, England, Scotland, Great Britain U20s, Loughborough and BUCS. Running for England, PGCE student Steven Mitchell finished third in a competitive 1500m race to continue his good form having won two BUCS gold medals in 2014 already. Sprint-star Mica Moore also impressed in the 100m breaking Cardiff Met's all-time club record with 11.70. Fresh from their medal winning performances at BUCS Outdoors two weeks ago, three of Cardiff Met's relay teams were selected to represent the British Universities.
Making the most of good conditions, personal bests came from Owen Smith (47.58, 400m), Rosie Kingston (14.32, 100m Hurdles) Charlotte Wingfield (11.98, 100m), Zara George (11.99, 100m) and Sam Gordon (21.31, 200m).
Steven Mitchell (England), Paul Bennett (Wales),
Owen Smith (Wales), Mica Moore (Wales),
Dewi Hammond (Wales), Sam Gordon (Wales),
Emily Brown (Wales)
BUCS 4 x 100 (Becca Chapman, Rosie Kingston, Sara
Geary, Charlotte Wingfield, Zara George),
BUCS 4×100 Men (Nathan Higgins, Lewis Moore,
Charlie Patrick, Chris Claydon, Rich Tremblen)
BUCS 4 x 400 (Jon Rendell, Chris Marshal, Charlie
Patrick, Dan Blain),
Lee Doran (alumni, Wales), Gary White (alumni,
Wales), Ryan Spencer-Jones (alumni, Wales), Brett
Morse (alumni, Wales), Tom Parsons (alumni,
England), Amy Woodman, (alumni, England)