Non Thomas New Year Open 2020 Report, Results & Photo Links
Fri, 24th Jan 20
Sam Gordon Non Thomas Performance athlete for 2020 with 6.70 60m win.
Thanks again to all our brilliant officials and volunteers for supporting one of our biggest and best Cardiff Met GP events. Sunday's Non Thomas New Year open, saw almost 500 athletes compete over a full programme that included Welsh Championship (3000m), Welsh Masters (track), South West champs and BMC events. Some strong Cardiff Met performances with a 800m win for Piers Copeland and Pole Vault win and PB for Fiona Hockey, who was recently featured on Met TV- Link:  https://www.youtube.com/watch?v=YjK64ua9i6c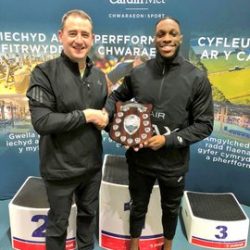 Sam Gordan with Roger Hughes recieving the Non Thomas Award for his 60m win.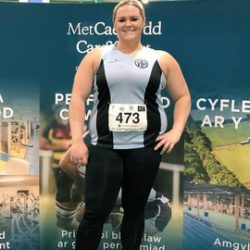 The Zip Travel performance athletes; women's winner Amelia Strickler (Shot)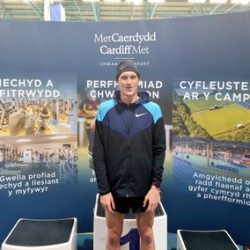 The Zip Travel performance athletes; joint men's winners Adam Clarke (Top) 3000m & George Mills (Bottom) 1500m
Results:
https://www.thepowerof10.info/results/results.aspx?meetingid=332840
Pictures: https://bpbowdensphotography.pixieset.com/guestlogin/nonthomasnewyearopen2020manymorephotostocome/?return=%2Fnonthomasnewyearopen2020manymorephotostocome%2F&fbclid=IwAR3sehEk27efNylHlyphfp3ITFhtYlMvdDp852Gwm7uo_NCIEFzG8hXFky4