Cardiff Met Athletes battle it out at the UK Champs
Mon, 16th Feb 15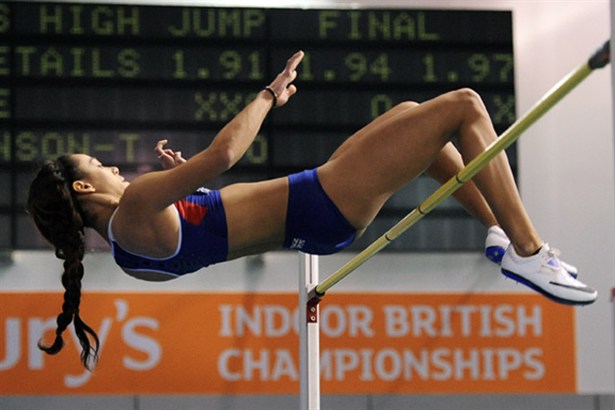 This weekend was one of the biggest indoor athletics competition for most Cardiff Met athletes.
Day one saw plenty of athletes progressing in the sprint events. First on track was the 60m girls, in the heats Mica Moore qualified for the semi-final in a time of 7.51, while Charlotte Wingfield ran 7.67 to make the semi-finals. Rebecca Chapman also featured in the 60m heats running 7.71 but she missed out on making the semi-finals.  Mica went on to run a new lifetime best of 7.49 and a book a place in the final, where she came 5th running 7.52.
The men's 60m was stacked with Cardiff Met athletes, these included Sam Gordan, Dewi Hammond, Richard Tremblen, Gareth Hopkins and Marvin Bheka. Three men made it through to the next round Dewi Hammond (6.84), Sam Gordon (6.84) and Richard Tremblen (6.95). Gareth ran 7.11, but he was back in action on day 2, while Marvin ran 7.02 in his heat.  Out of the three athletes making semi-finals, two made it through to the final, Richard Tremblen's 7.01 wasn't enough to book him a place in the final. Sam and Dewi both ran 6.77 in the semis to make the final, only Sam competed in the final and placed 7th with 6.82.
Men's captain Nathan Higgins competed in the 60m hurdles, he lined up next to 2012 London finalist Lawrence Clarke. Nathan's time was 8.36. The 400m saw three athletes, Owen Smith Joe Reid and Megan Rodgers. Owen ran 47.83 and made the next round but sadly withdrew from the semi-final. Megan Rodgers ran a pb of 55.36, and is hunting for a sub 55 400m at BUCS. Out in the field, Amy Debeaux competed in the pole vault jumping 3.70m to put her in 5th place.
Day two saw Charlotte Wingfield, Richard Tremblen, Gareth Hopkins, Dan Trueman and Rebecca Chapman competing.  Dan Trueman was the fastest of the 200m boys on this occasion running a time of 22.23.  Charlotte Wingfield broke her own Maltese national record with a pb of 24.81 from lane 2   In the long jump Rebecca competed against a strong field, include Jasmin Sawyers, Morgan Lake and Katrin Johnson Thompson. She finished in 8th with a best jump of 5.89.
Well done to everyone competed and hopefully will see most of these back in Sheffield for BUCS next weekend.