BUCS XC 2018
Mon, 5th Feb 18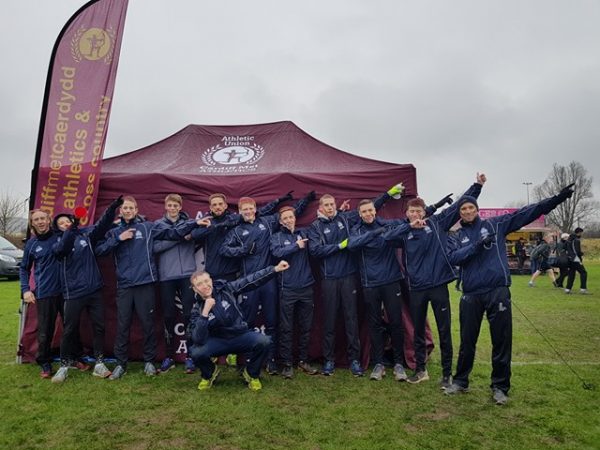 Strong performances from the Endurance team at the British University Championships at Hillingdon, hosted by Brunel University. With the teams finishing fantastically high, the Men's Long course team finishing  8th place, the Women's team 20th and the Men's short course 23rd. The course in typical BUCS fashion was a mud bath after a heavy downpour, including a tricky climb and a large water jump to negotiate.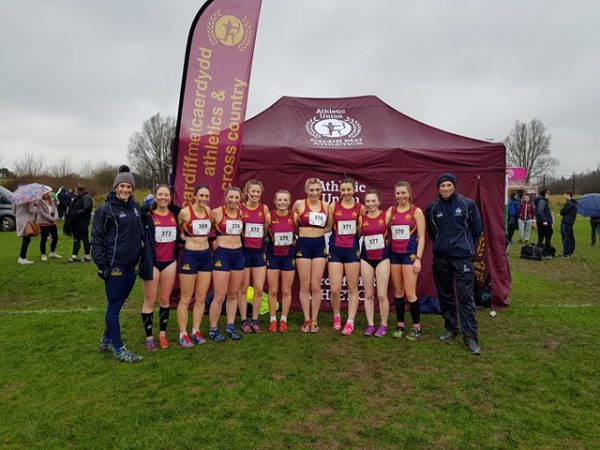 The Women's race opened proceedings with 718 females taking part. With the 9 females taking part giving a brilliant effort for 20th place in the UK. A first BUCS cross country for 4 of these females showed how much potential these ladies have for the future. Women's Cross country captain Lucy Marland was unable to take part due to injury but showed great support for travelling to see and support her team and the other Met athletes. The first female finisher to cross the line was Sian Edwards in 32nd, showing fresh legs after her recent trip to Antrim with the Welsh Athletics team. Next to cross the line was Emily Brown in 150th, closely followed by Georgia Walton in 175th, then Emily Chandler to complete the scoring in 284th. Next was Phoebe Marsden in 340th, Mollie Davies in 384th, Elen Lindsay in 410th, Hannah Gaunt 424th and Isabel Dickson in 480th.
The Men's Long course included 360 competitors and 6 of our Met athletes. The team rallied a strong team finishing 8th in the UK. With some senior student improving last years performances by over 50 places, Men's cross country captain Gareth Griffiths was first home in 25th place after an incredible finishing lap. Second home was Ciaran Lewis who moved through the field to claim 43rd and closely followed by first year Jake Smith just inside the top 50 in 49th. Next was Daniel Nash to complete the scoring in 61st place with Joel Redman just behind in 71st. Sam Lloyd-Perks also a strong performance to complete the 6 finishers in 119th.
The last race of the day was the Men's short course including 577 competitors and six Met athletes. First to finish for the team was first year Ben Tull for an impressive 73rd place and only 6 places behind was Jack Hope in 79th. Next was Dominic Gardner for 105th and Jordan Wood for 116th, then Jamie Corkery for 331st and Daniel Wimpelberg in 523rd.
A Fantstic effort by the team on a tough course, Many thanks to James Thie, Lucy Marland, Piers Copeland and Kieran Wood who travelled down to support the team taking pictures and making plenty of noise for the competitors.